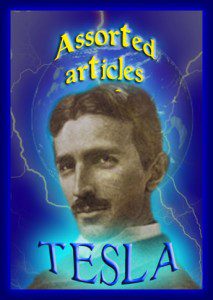 This is 54 pages of lots and lots of different articles about the legendary Nikola Tesla.
Great item for collectors who want to have harder to find and unique articles about  the man of electricity.
These are photocopied pages, folks, and are carefully spiral bound to keep everything nice and tidy.